Customer Testimonials
---
Hear From Our Customers
Diane, Elmhurst, IL
"We talked to a lot of neighbors about mc². We decided to go with a green option....we think it's a good idea."

- Diane, Elmhurst, IL
---
Jill, Elmhurst, IL
"It really was easy and seamless."
Jill and her husband, Matt, wanted to manage electricity costs for their 3,600-square-foot home — complete with central air conditioning, an outdoor pool, and the typical electronic devices associated with raising two children. But a history of extended power outages in their community made Jill and Matt skeptical about dealing with a new and unrecognized supplier: Would the switch be worth the effort? Would the utility treat them differently if they bought their power from someone else?
Jill and Matt talked with neighbors who had already signed on with mc². These neighbors were very happy with the results and the switch was seamless.
"All we had to do was go online and click a link", Jill said.
Jill and Matt have been with mc² since October 2011 and are very happy with their choice. The switch was easy and there has been no change in the way the utility treats them. Aside from saving money, nothing else has changed by switching their electricity supply to mc².
"Our bills still come from the utility, but now say 'Supply – MC Squared Energy Service'. If we hadn't seen that – and our savings – we wouldn't have noticed a difference."
---
mc² Commercial Case Study
Ronald McDonald House Charities ® of Chicagoland & Northwest Indiana
mc² Powers the Houses that Keep Families Together
Challenge:
When children and families face medical crisis, Ronald McDonald House Charities of Chicagoland & Northwest Indiana is there to provide care, comfort and compassion. Children often require weeks and even months far from home so that they can receive treatment at local hospitals.
Each night, Ronald McDonald House keeps 153 families together through five area Ronald McDonald Houses while a child is in the hospital. Each House offers families private sleep rooms, bathrooms, home-cooked meals, and comfortable living spaces.
Because the Charity operates as an independent not-for-profit organization, it must rely on donations from individuals and companies to support its programs. Running any home can be expensive so leveraging cost-saving opportunities wherever possible is critical.
Solution:
A win-win opportunity occurred in 2011 when MC Squared Energy Services (mc²) became a corporate sponsor of Ronald McDonald House. The Illinois-based retail electricity supplier opened its Chicago headquarters a few years prior, and wanted to give back to the community by supporting a local charitable organization.
Several members of the mc² leadership team who had volunteered to serve family meals at local Ronald McDonald Houses came up with an idea: Every time a Chicago-area customer switched their home electricity supply to mc² by enrolling online, the company would donate $5 to help children and families. To date, these new enrollments have generated thousands of dollars in donations for the Charity.
mc² also developed a customized electricity supply program with a competitive rate that helped the Charity reduce the cost to power each of its five area Houses, shaving an annual average of 18 percent off energy bills versus the cost for tariff-based electricity supply. This program has produced more than $200,000 in savings since 2012, with an additional $30,000 in savings expected in 2018.
In addition, each Ronald McDonald House has reduced its carbon footprint by supporting renewable energy and environmentally-friendly resources, which benefits the community — and the planet — as a whole. The mc² 100 percent Green Power Program provides green energy certificates (RECs) from wind farms for every unit of electricity consumed at each House.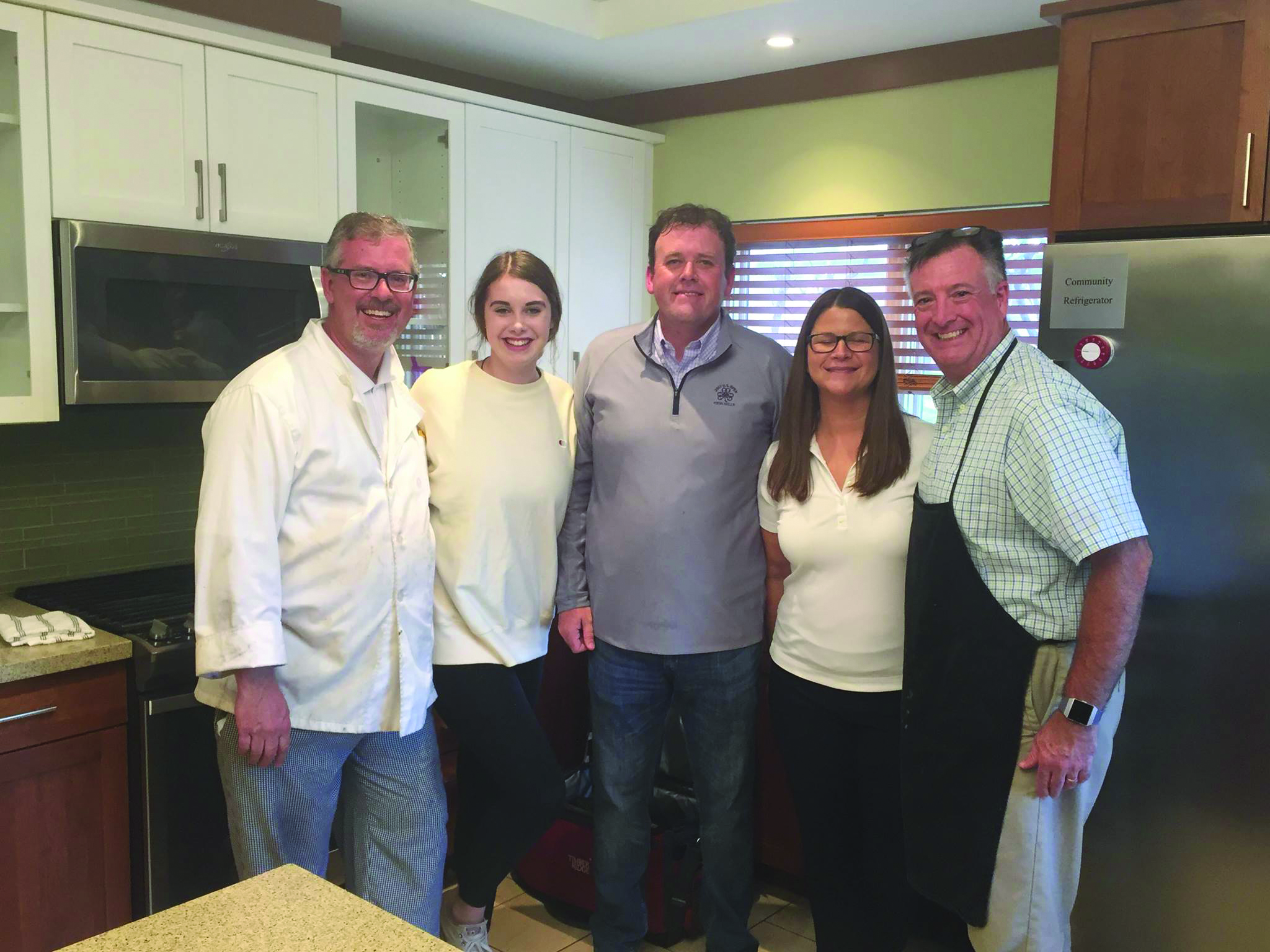 How can you help?
Over the past seven years, mc² residential customers have helped support children and families at Ronald McDonald House by making the switch to mc² for their electricity supply. mc² employees and executives also volunteer to raise funds and awareness for the cause — including CEO Chuck Sutton, who raised more than $14,000 by skiing over 50,000 vertical feet in the Colorado Rockies in one day.
If you're a Chicago-area resident who would like to help — and find out how to save on your own electricity supply — visit www.mc2energyservices.com today
---
creative werks llc
Bensenville, Illinois
Manufacturing / Food Packaging
mc² Fixed Rate / 100% Green Power Option
Challenge:
creative werks, a manufacturer and co-packer of innovative packaging solutions for global food brands, is committed to minimizing its global environmental footprint and supporting renewable energy sources. For several years, the company obtained their power from one supplier and purchased Renewable Energy Certificates (RECs) for 100% wind power from another. As the company prepared to double its footprint and open a second production facility, management wanted to continue to source their electricity supply from wind, but needed to evaluate their suppliers to make the best financial decision. Could they find a single supplier that could meet their 100%-wind demand while providing cost-effective power for 250,000 square feet of manufacturing and warehouse space?
mc² Solution:
After researching several energy suppliers, creative werks made the switch to the 100% Green Power Option with mc². mc² developed a 100% renewable energy resource program through wind-powered RECs for their new facility. The mc² program allowed creative werks to maintain its commitment to sustainability and provided a long-term, cost-effective solution to their power needs. Best of all, the 100% Green Power Option is available at a fixed rate, which simplifies budgeting and planning for this growing business.
Customer:
"I first learned about mc² when I received a marketing brochure to switch my electricity provider for my home. I made the switch based on mc²'s ability to lower my monthly electricity bill. When creative werks opened its new facility, I asked mc² if they could provide electricity at a competitive price that was also generated from renewable sources. mc² provided a solution that sources our electricity from wind sources and that is also less expensive than the incumbent provider. The transition was seamless, the customer service is outstanding, and our fixed-rate, green option from mc² supports our corporate commitment to sustainability."
Matt Kelley, Chief Financial Officer for creative werks